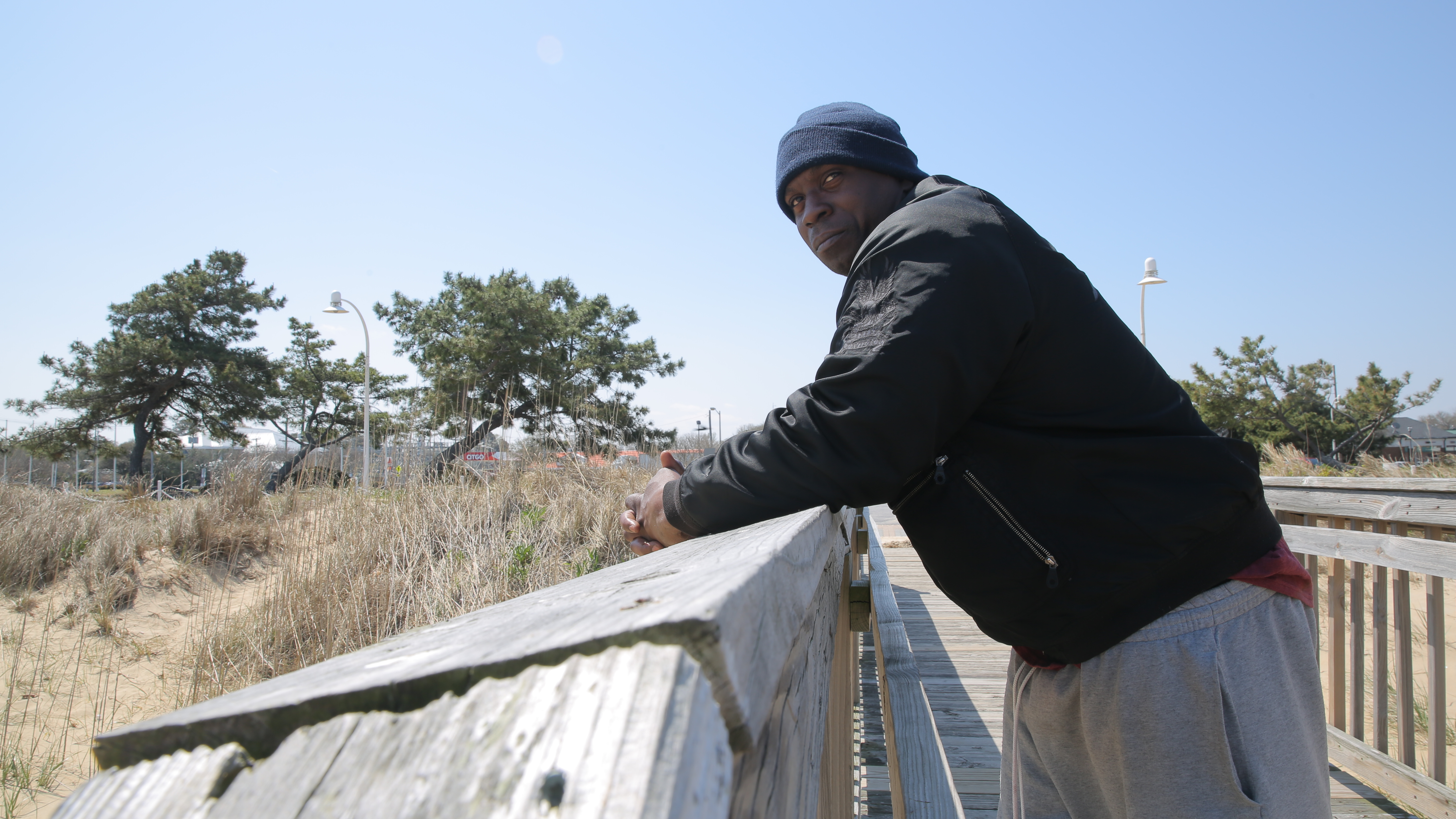 Jurrell: Hard Work and Determination


Oct 6, 2019



Belinda Elliott



0 Comment



Film
Jurrell joined the Norfolk Street Choir in its second year. He said he has always had a love for music.
"I started when I was young, I guess back in 1980," he explained. "I was in the choir with my grandmother, and she kept saying, 'You know, Jurrell, you've got a beautiful voice. Just keep working at it.'"
He said he has really appreciated Bob's teaching. Jurrell teaches martial arts as a hobby and said he's learned new teaching methods from Bob along with learning more about music. He has also enjoyed meeting new people through the choir and watching their confidence grow.
"It gives them a mindset that they can do anything if they can get in this room and sing amongst ourselves and then go in front of a crowd and sing," he said. "I've seen the change that it does to their heart and to their outer person as well because some people have addiction problems, some people have family issues. But when you come here in a house of God and you start singing, it's like a load off you. It's like a burden you've carried is taken off you."
As much as he loves participating in the choir, it is often a struggle for him to make it to rehearsals. He balances the rehearsal schedule with his job and other responsibilities, something that several choir members face. There is often a misconception that people experiencing homelessness just need to find a job. The reality is that many of them are working, yet not making enough to afford housing.
"You're trying to get here sometimes and you work all the time, it's hard trying to get here," he explained. "People think it is easy. You work a six-hour or seven-hour shift, and you work somewhere that you're constantly on your feet, plus you're always moving and having to walk places, so your feet already hurt. It's definitely a challenge to be here, and some people don't realize how hard it is to try to make it here and be able to sing."
The effort is well worth it for him, he said, because he wants to be an example of hard work and determination for his daughter. He also enjoys watching the effect the choir's performances have on audiences.
"When you listen to it, you say 'Oh my God, these people are homeless and they are really doing a three-part harmony.' It is just beautiful; it's lovely. I just love it."
Learn more about the film at whro.org/cityvoices.